Wired Wednesday
Wednesday March 27th, 2019, 8pm
Wired Wednesday
Live Arts Los Angeles
4210 Panamint Street (on the corner of Eagle Rock Blvd.)
Los Angeles, CA 90065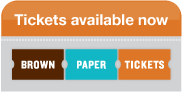 This program brings together a collection of innovative musicians using technology to expand the parameters of performance: Sarah Belle Reid and her augmented trumpet MIGSI; Stephanie Cheng Smith and her motor-array-driven installations; and Boston-based bass clarinet/marimba duo Transient Canvas, bringing their "Wired 2.0" program to Los Angeles.
Performer Biographies:
Hailed as "superb" by the Boston Globe, and "disarming" by Cleveland Classical, Transient Canvas is elevating the bass clarinet and marimba by commissioning new repertoire that challenges expectations. As a duo, Amy Advocat and Matt Sharrock have commissioned over 80 pieces by emerging and well-established composers from all over the world, and they continue to tour extensively in the U.S. and abroad. In August 2017, TC released their first album Sift on New Focus Recordings to rave reviews. KLANG New Music called it "one of the more refreshing things I've heard in recent years." Their second album, Wired, releases on New Focus Recordings on November 2, 2018.
Dedicated to spreading their repertoire, Transient Canvas maintains and active touring schedule. They have been presented by the Alba Music Festival (Alba, Italy), SoundNOW Festival (Atlanta, GA), Music at the Forefront (Bowling Green, OH), Composers, Inc. (San Francisco, CA), Classic City New Music Festival (Athens, GA), Outpost Concert Series (Los Angeles, CA), Moore Hall Recital Series (Pembroke, NC), New Music at the Short North Stage (Columbus, OH), Music on Madison (Evanston, IL), New Music Nights at Spectrum (New York, NY), Clocks in Motion (Madison, WI), the Corwin Chair Concert Series (Santa Barbara, CA), First Fridays (Providence, RI), New Hampshire Music Festival (Plymouth, NH), Re:Sound (Cleveland, OH), the New York City Electroacoustic Music Festival (New York, NY), and the Guerrilla Composers Guild (San Francisco, CA). They have performed and presented at several professional conferences including PASIC, SEAMUS, SCI Region 1, and two New Music Gatherings. In Boston, they have been featured on the Equilibrium, Original Gravity, Opensound, New Gallery, Lowell Lecture, and Times Two concert series.
Equally dedicated to educating the next generation of performers and composers, Transient Canvas has presented masterclasses and composition workshops at Baldwin Wallace, Cleveland State, Franklin Pierce, Fresno Pacific, James Madison, Kennesaw State, Kent State, Northern Illinois, Ohio Wesleyan, Otterbein, Rutgers, and San Jose State Universities, UC Berkeley, UC Riverside, University of Maine, UNC Pembroke, University of the Pacific, UW Green Bay, and UW Madison. They have also held residencies with the composition departments at Harvard, Northeastern, Brandeis, and Tufts Universities, the University of Georgia, the Vermont College of Fine Arts, the Boston Conservatory at Berklee, and the Alba Music Festival Composition Program.
Transient Canvas proudly endorses Henri Selmer Paris clarinets and Marimba One marimbas and mallets.
For more information, visit www.transientcanvas.com.
Sarah Belle Reid is a Canadian performer-composer, specializing in trumpet and electronics, modular synthesis, and alternate forms of graphical notation for composition and improvisation.
She is a co-developer of the Minimally Invasive Gesture Sensing Interface (MIGSI) for trumpet: an open-source, wireless interface that captures performance data and provides real-time extended sonic and visual control for improvisation. Reid has presented and performed with MIGSI at institutions and festivals around the world including Moogfest, Stanford University's Center for Computer Research in Music and Acoustics (CCRMA), the International Conference of New Interfaces for Musical Expression (NIME 2015: Brisbane, Australia), New Media Art & Sound Summit (NMASS 2017: Austin, TX), University of Oregon, UT Austin, and UC Irvine's Women in Music Technology Symposium (2016), among others.
As a composer, Reid's work explores themes of time and memory imprints both in sound and physical performance—a fascination inspired by Marcel Duchamp's writings on infrathin—as well as the integration of electronics, hybrid/new instruments, and found objects. Her compositions have been performed by renowned musicians around the world, most recently pianist Vicki Ray, Caution Tape Sound Collective (supported by Association of Canadian Women Composers and SOCAN), Los Angeles Percussion Quartet, and Vinny Golia. In 2017 her composition "Flux" for amplified percussion quartet won the Grammy-nominated Los Angeles Percussion Quartet's Next Wave Composer Initiative.
As a performer dedicated to new and experimental music, Reid has premiered over 40 works for solo trumpet, as well as multiple chamber and performance art pieces. She is a founding member of the trumpet/modular synthesizer duo Burnt Dot (http://burntdot.com), dedicated to exploring open forms of spontaneous creation and electroacoustic collaboration. Additionally, Reid has worked with a wide range of musicians and ensembles in a broad range of musical genres and settings. Highlights include Charlie Haden, Wadada Leo Smith, David Rosenboom, Todd Barton, Liberation Music Orchestra, KREation Ensemble, Orchestre de la Francophonie, and the Montreal Symphony Pops Orchestra, Julia Holter, Adele, Avey Tare (Animal Collective), and Estrella TV.
As a scholar, Reid has studied with music technology leaders Dr. Ajay Kapur and Dr. Perry Cook, and published technical and theoretical papers on the subjects of interdisciplinary process and collaboration, musical interface design, and alternate methods of musical notation. Reid has been an invited speaker and guest artist at Stanford University, Hendrix University, University of Oregon, University of California, Santa Barbara, University of Southern California, UC Irvine's Women in Music Technology symposium, the European Society for the Cognitive Sciences of Music, and the international conference of New Interfaces for Musical Expression (NIME).
Reid received a Bachelor of Music in trumpet performance from McGill University's Schulich School of Music and a Master of Fine Arts from the California Institute of the Arts, where she is currently on faculty teaching music technology (Music Technology: Interaction, Intelligence, and Design), and music theory.
Stephanie Cheng Smith is a composer, performer and programmer who creates interactive pieces, installations, improvisations and through-composed works. She often uses electronics, violin and light, and her explorations with motor arrays have been featured in the latest issue of Experimental Music Yearbook. Smith's performances and residencies include Studio for Electro-Instrumental Music (STEIM, Amsterdam), PACT Zollverein (Essen), liebig12 (Berlin), Re-New Digital Arts Festival (Copenhagen), EcoSono (Caribbean), Centre for the Living Arts (Mobile), Megapolis Arts Festival (Baltimore), and—in Los Angeles—Machine Project, LA Film Forum, REDCAT, and the Society for the Activation of Social Space through Art and Sound (SASSAS). She has also made appearances on webcasts such as EarMeal, Experimental Half-Hour, KCHUNG and dublab. Smith frequently performs electronic music under the name Stephie's Castle, is a member of networked music ensemble bitpanic, and has composed for and performed as a member of the Dog Star Orchestra. Serving on the wulf.'s Artistic Advisory Board, she also curates and produces experimental music concerts in the Los Angeles area.
She has studied composition at the University of Chicago with Kotoka Suzuki and earned an MFA in Experimental Sound Practices and Integrated Media from California Institute of the Arts, studying with Mark Trayle, Sara Roberts, and Ulrich Krieger. In addition to her creative work, she currently teaches interactive programming at CalArts and works as a web developer at NASA's Jet Propulsion Laboratory.