Memory Palaces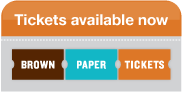 New York-based percussionist Ian David Rosenbaum comes to Los Angeles to present Memory Palaces, an evening of new music for percussion and electronics. Rosenbaum's carefully selected program highlights the limitless possibilities of contemporary percussion music.
The centerpiece of the program, Christopher Cerrone's Memory Palace, is a highly personal work based on childhood remembrances that calls for the percussionist to assemble instruments from bottles and slats of wood. Stop Speaking, by the young American composer Andy Akiho, is a duet for a live snare drum performer and "Vicky" – the disembodied text-to-speech voice from Microsoft Word. The program also features Ahiko's 21 for marimba and electronics, Nathan Davis's Simple Songs of Birth and Return for mbira and electronics, and the world premiere of David Crowell's Celestial Sphere, a tour de force for live marimba player and eight pre-recorded marimbas.
Memory Palaces - Ian David Rosenbaum, percussion
Tuesday November 19th, 2013 - 8:00pm
Monk Space
4414 W. 2nd St.
Los Angeles, CA 90004
$20, Students/Seniors $15
ABOUT IAN DAVID ROSENBAUM:
Praised for his "excellent" and "precisely attuned" performances by the New York Times, percussionist Ian David Rosenbaum has developed a musical breadth far beyond his years. He made his Kennedy Center debut in 2009 and later that year garnered a special prize created for him at the Salzburg International Marimba Competition.
Last season, Mr. Rosenbaum joined the Chamber Music Society of Lincoln Center's CMS Two program as only the second percussionist they have selected in their history. Mr. Rosenbaum has performed with the acclaimed So Percussion group and has appeared at the Norfolk, Yellow Barn, Chamber Music Northwest and Music@Menlo festivals.
Highlights of the 2013-2014 season include a tour of Southern California performing Christopher Cerrone's Memory Palace, a recital at the Phillips Collection in Washington D.C. and a solo performance on the Chamber Music Society of Lincoln Center's New Music in the Kaplan Penthouse series.
Continuing his passionate advocacy for contemporary music, this season Mr. Rosenbaum will premiere new works for percussion by Andy Akiho, David Crowell, Tawnie Olson and Paola Prestini.
Mr. Rosenbaum is a member of Sandbox Percussion, Le Train Bleu, the Pittsburgh New Music Ensemble, Novus NY and Time Travelers. He has recorded for the Bridge, Innova and Naxos labels and is on the faculty of the Dwight School in Manhattan. Mr. Rosenbaum endorses Vic Firth sticks and mallets.